Regular price
Sale price
€6,99 EUR
Unit price
€27,96
per
kg
Sale
Sold out
The Olmekakao drinking chocolate comes from the state of Santander in Colombia and is produced by the women's group "Asomucasi". The group consists of 23 women who were formerly displaced by the guerrillas (FARC) and have only been allowed to return to their lands since 2008. Since then they have organized themselves as a small women's group in order to be able to market their cocoa beans better.
The recommended recipe is to heat 8-10g of cocoa powder in 200ml of milk (cow, oat, soy milk etc.) or water for about 3 minutes and stir.

Olmekakao products guarantee fair payment for the farmers far above the production costs, which enables long-term sustainable production with a good quality of life for everyone involved. Together with the farmers involved, Olmekakao relies on biodynamic cultivation in order to be able to produce first-class chocolate for future generations.
Share this product with friends
View full details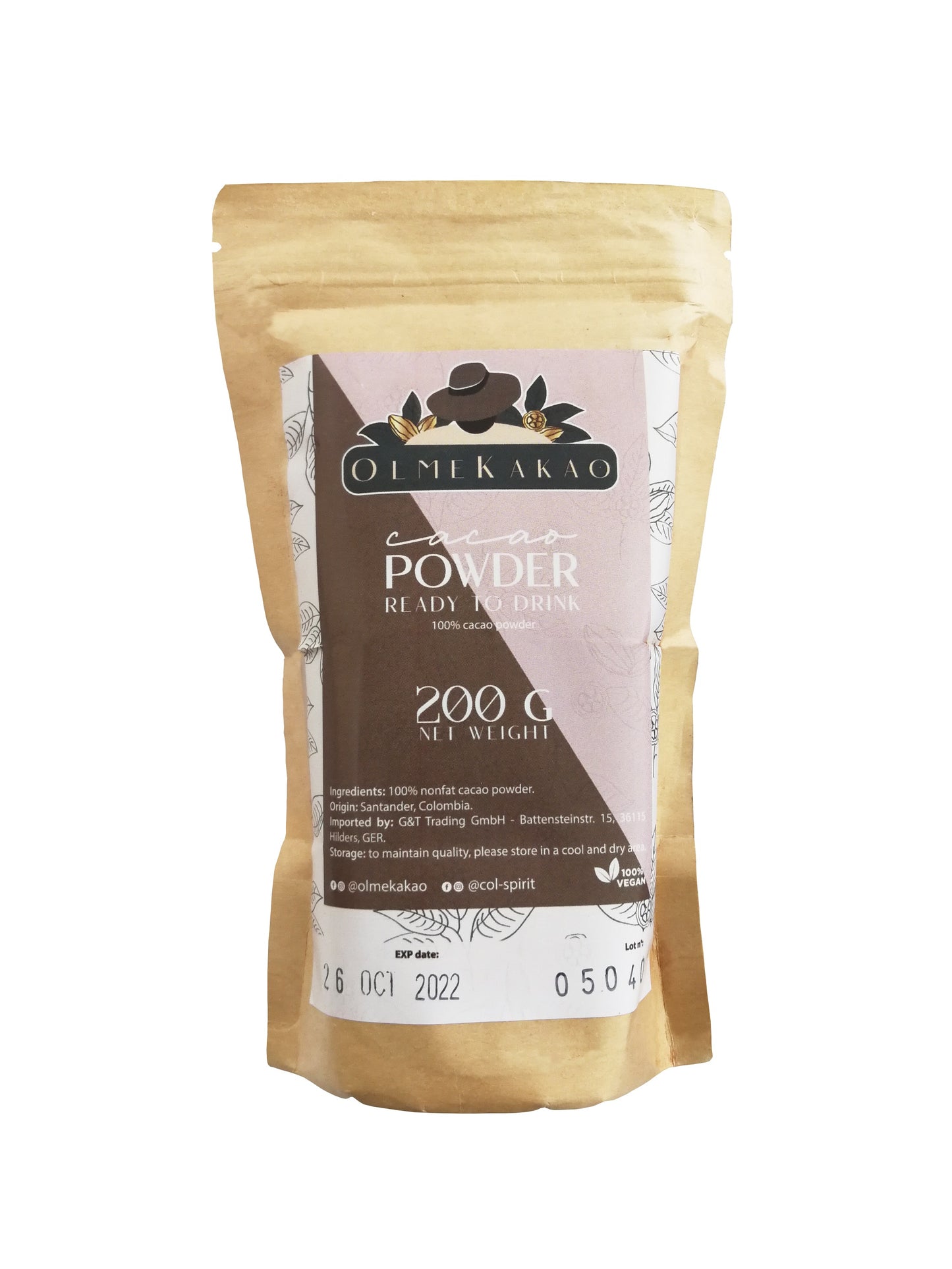 Shipping Terms

Free shipping within Germany for orders over €35