Regular price
Sale price
€9,95 EUR
Unit price
€8,29
per
100g
Sale
Sold out
2 x "Passion" / Red fruits : dried strawberry, mango, cranberry, blackberry.
2 x "Harmony" / fruit mix : dried coconut, pineapple, mango, blackberry, hibiscus.
2 x "Vibrant" / Spring Fruits : dried ginger, pineapple, orange, tree tomato.
2 x "Happiness" / Yellow fruits : dried pineapple, banana, passion fruit,
mango, orange.
Preparation:
Hot drink: Put the entire content of a fear infusion (15g) in a cup and pour in about 250ml of hot water. After about 3 minutes with occasional stirring, the fruits have already given off their taste to the water. Don't forget to enjoy the fruit as a snack!
Cold drink: Put 2 or 3 fruit infusions in a carafe with approx. 1L of water. Place in the fridge overnight and enjoy as a soft drink the next day. To speed up the extraction process, first infuse the infusions with 200-300ml of hot water and wait a while until the water is nicely colored. Top up with ice cubes or cold water to finish. The fruits can be put in the glasses when serving.
FRUIT HORIZON dry fruit infusions can be infused several times! No bitter substances, 100% fruit, no additives.
Share this product with friends
View full details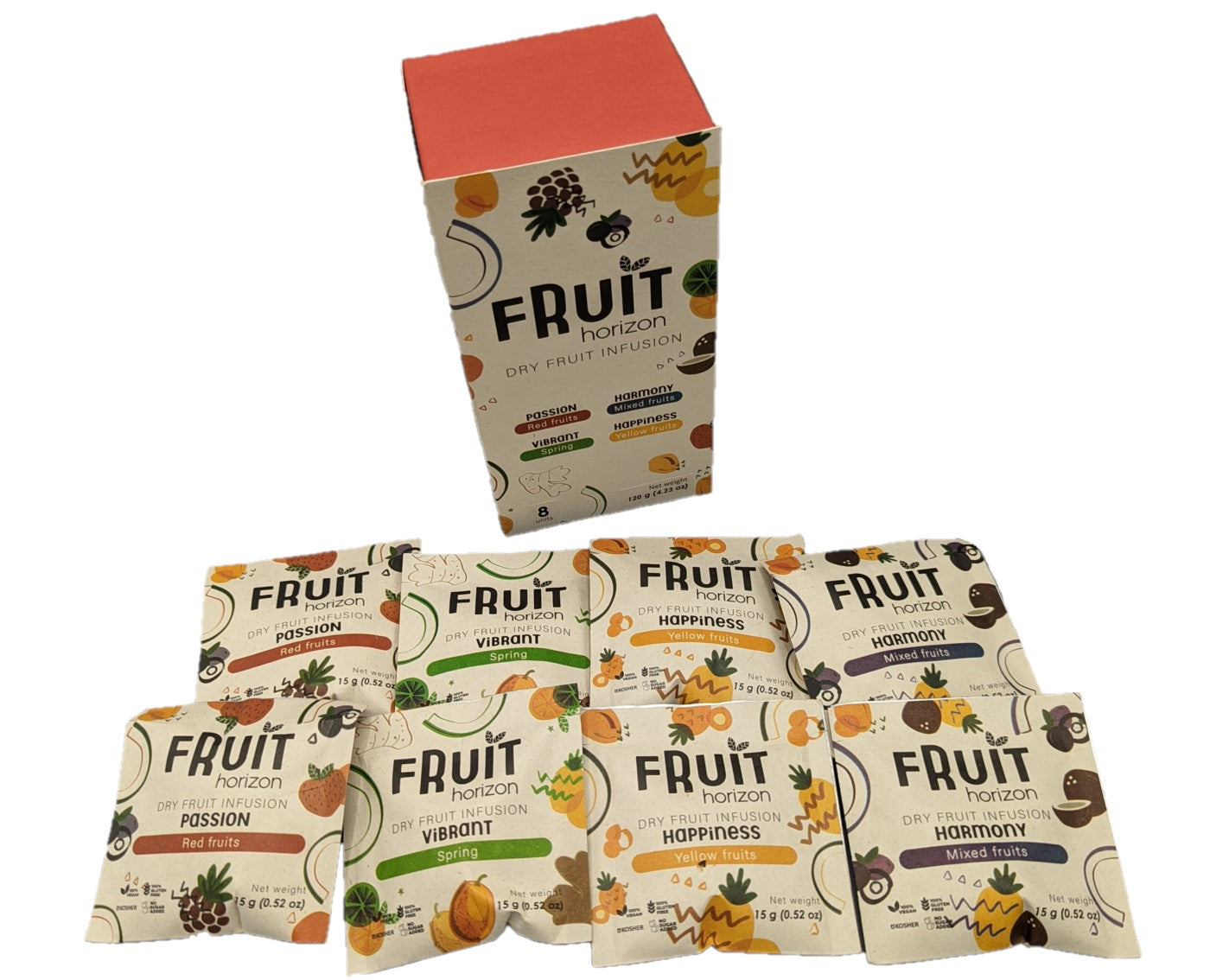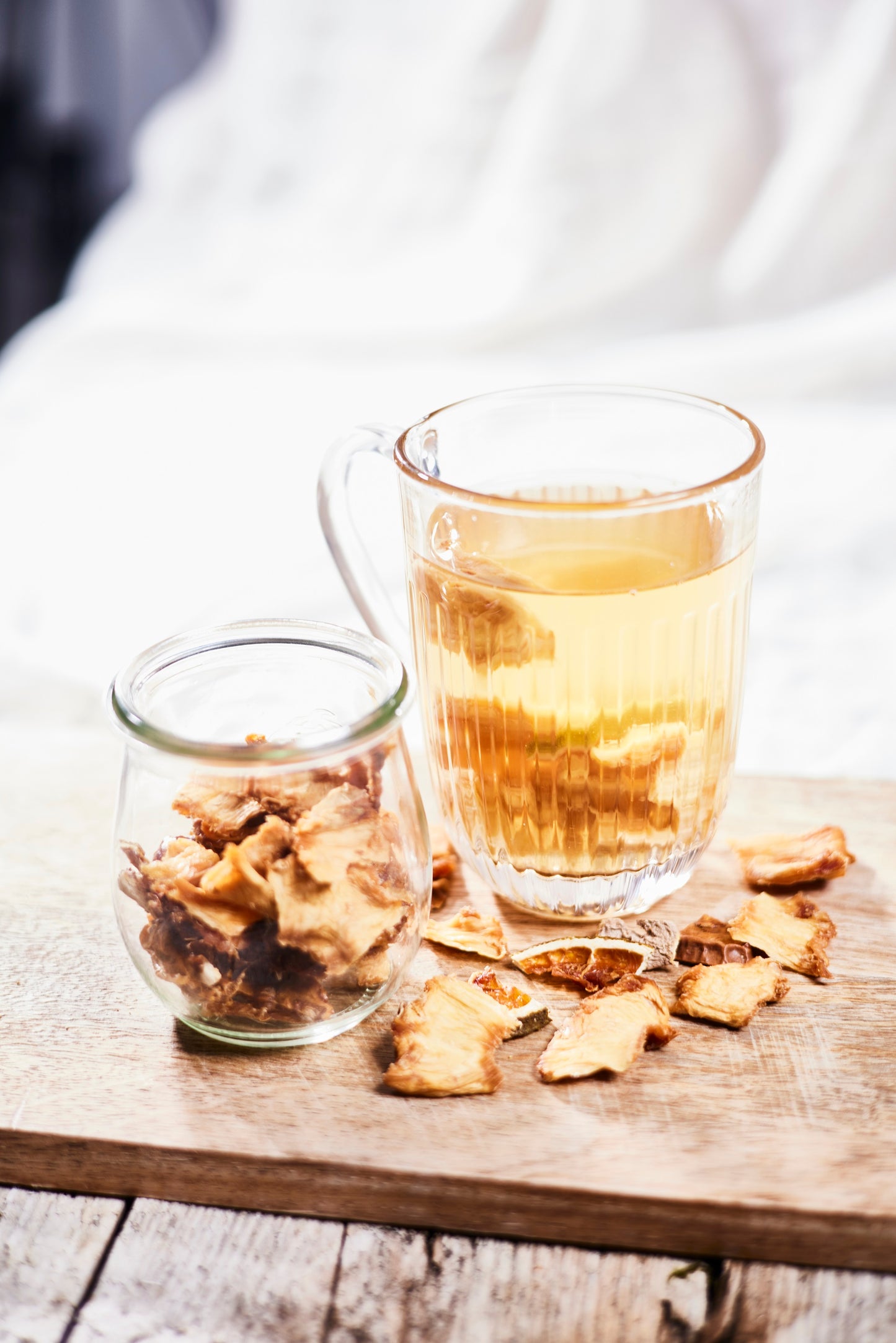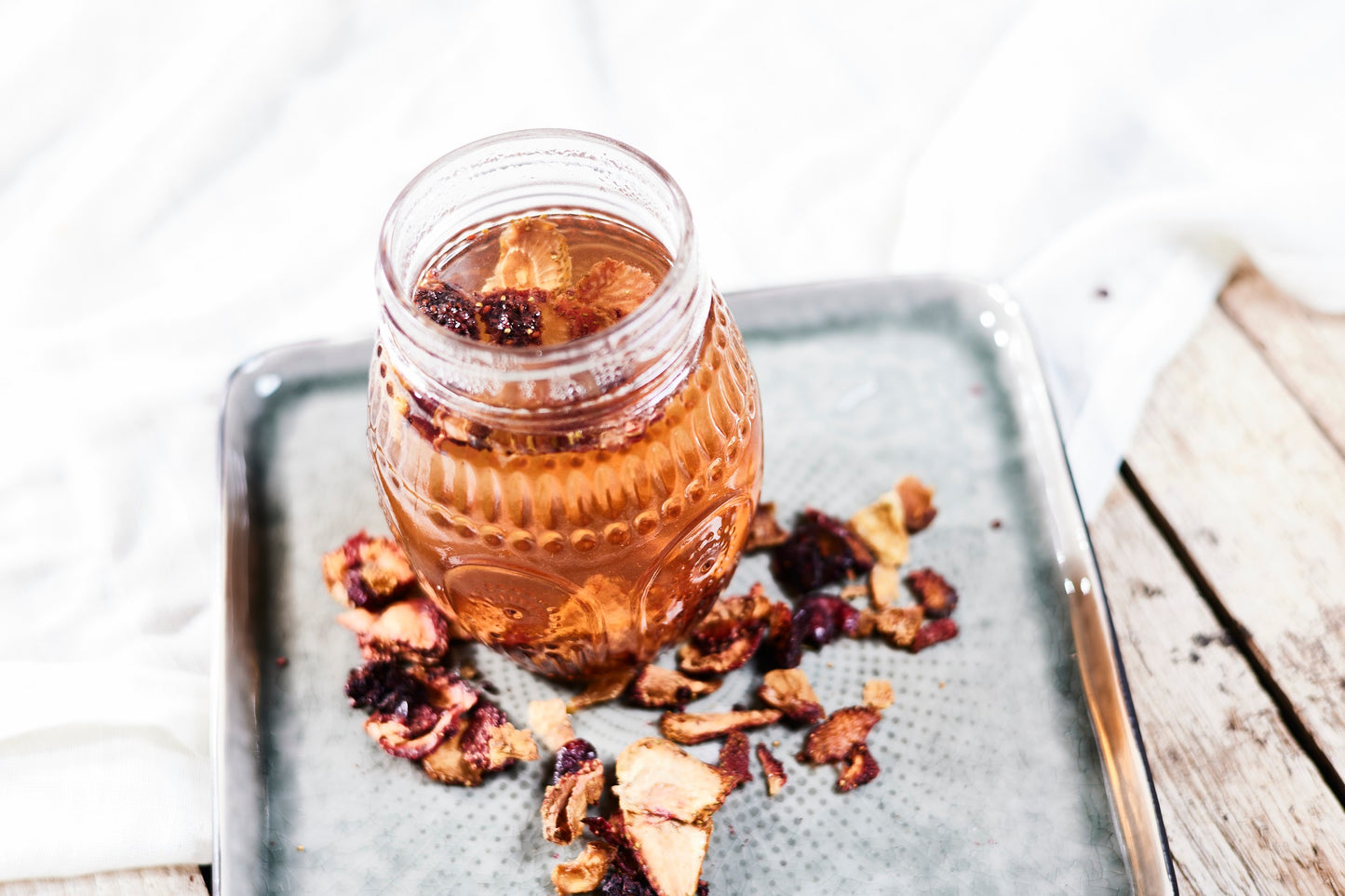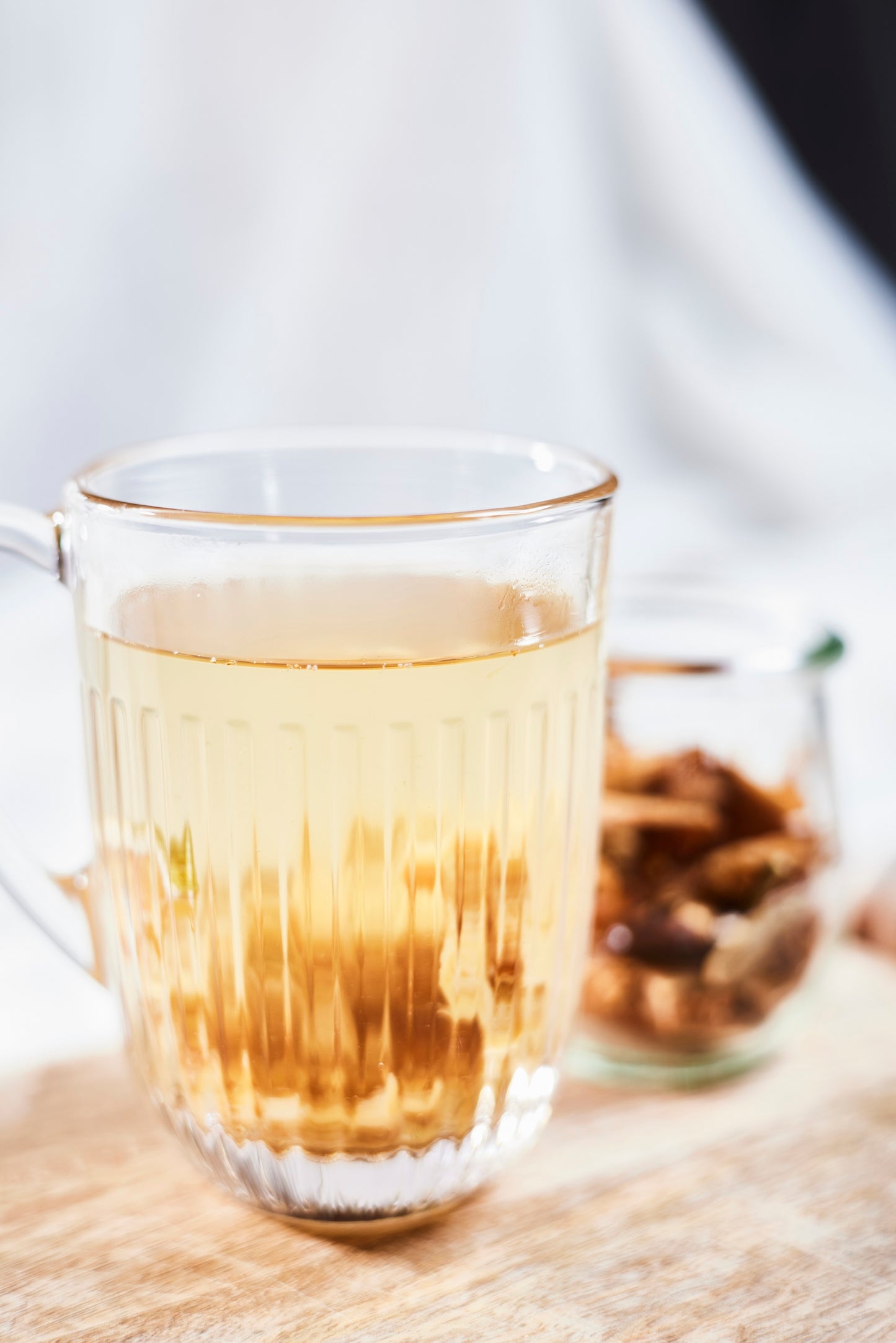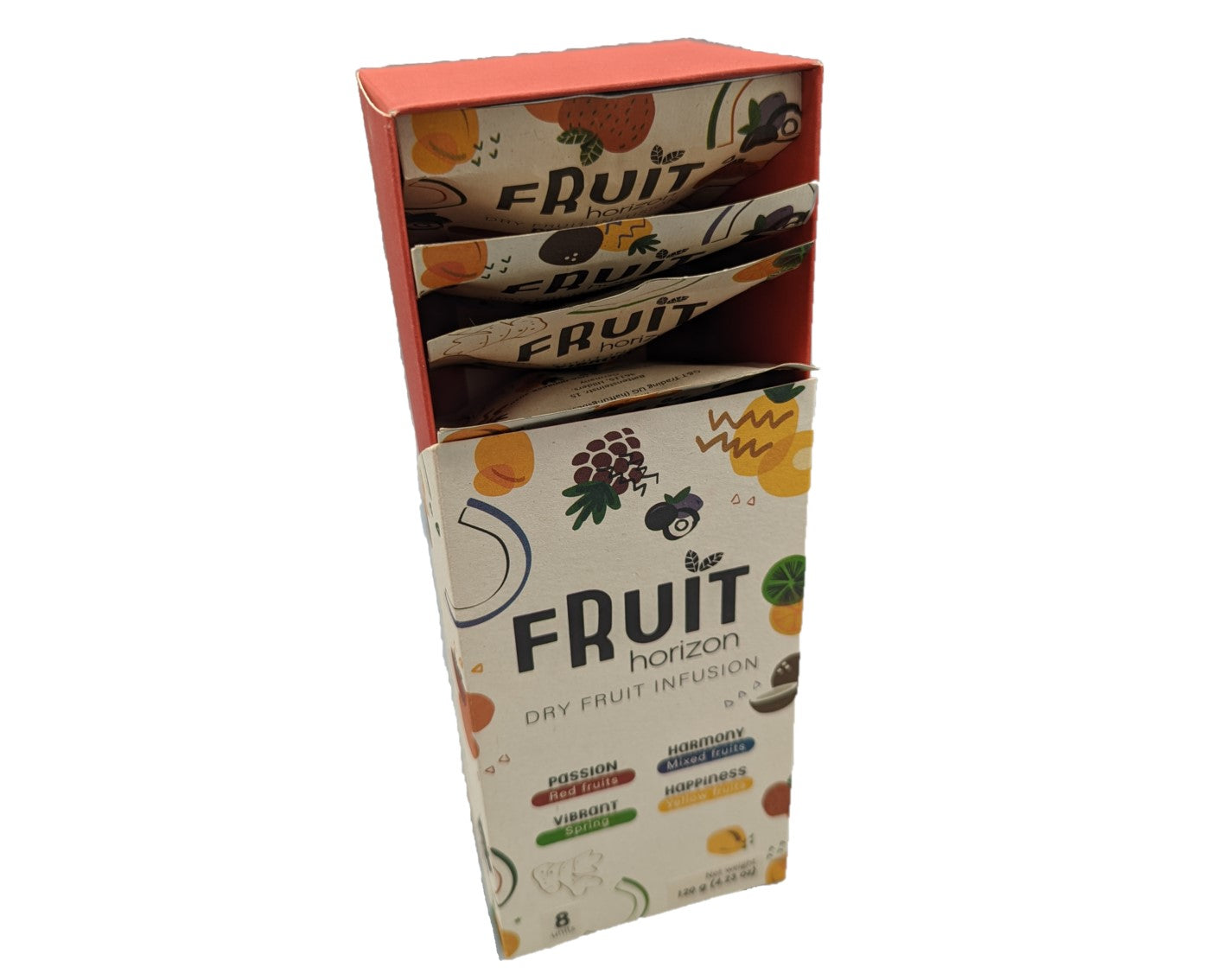 Shipping Terms

Free shipping within Germany for orders over €35